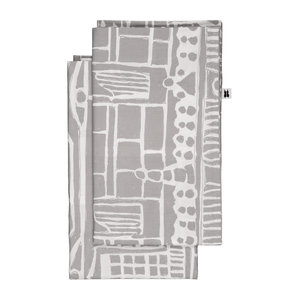 2-pack Pillow Slips Hallwylska Palatset (The Hallwyl House)




100% cotton in 2 colors

If you do not want to buy a whole duvet cover set, you can simply buy our pillowslips separately. Create a decorative accent in the bedroom or on the sofa! Our pillowcases are in comfortable cotton quality.

Pattern: Hallwylska Palatset (The Hallwyl House)

Measurements: 50 x 60 cm

Material: 100% cotton, ecotex certified

Washing instructions: 60 C, wash inside out




About the pattern:

Woman in the world was the name of the exhibition at the Hallwyl House Museum at the end of last century. The exhibition was the result of collaboration between Livstycket and the Hallwyl House Museum. Women from Livstycket visited the museum during the best part of a year getting to know about Wilhelmina von Hallwyl and her collections, and at the same time learning about women's history and the conditions that women worldwide have in common. It came to be a meeting between women, between two centuries and between several cultures.


About Livstycket:

Ever since the start in 1992, Livstycket Knowledge and Design Centre has worked with the vision of Sweden for everyone. Here, immigrant women have been able to learn Swedish, IT skills and study civics. For many, Livstycket has provided the first building blocks towards a written language. Our project is that of words and images that are converted into textile patterns, primarily in screen printing. When you shop with us, you buy a modern product in a unique design and you also contribute to making our vision become a reality.